Apple and Google Pay Receipts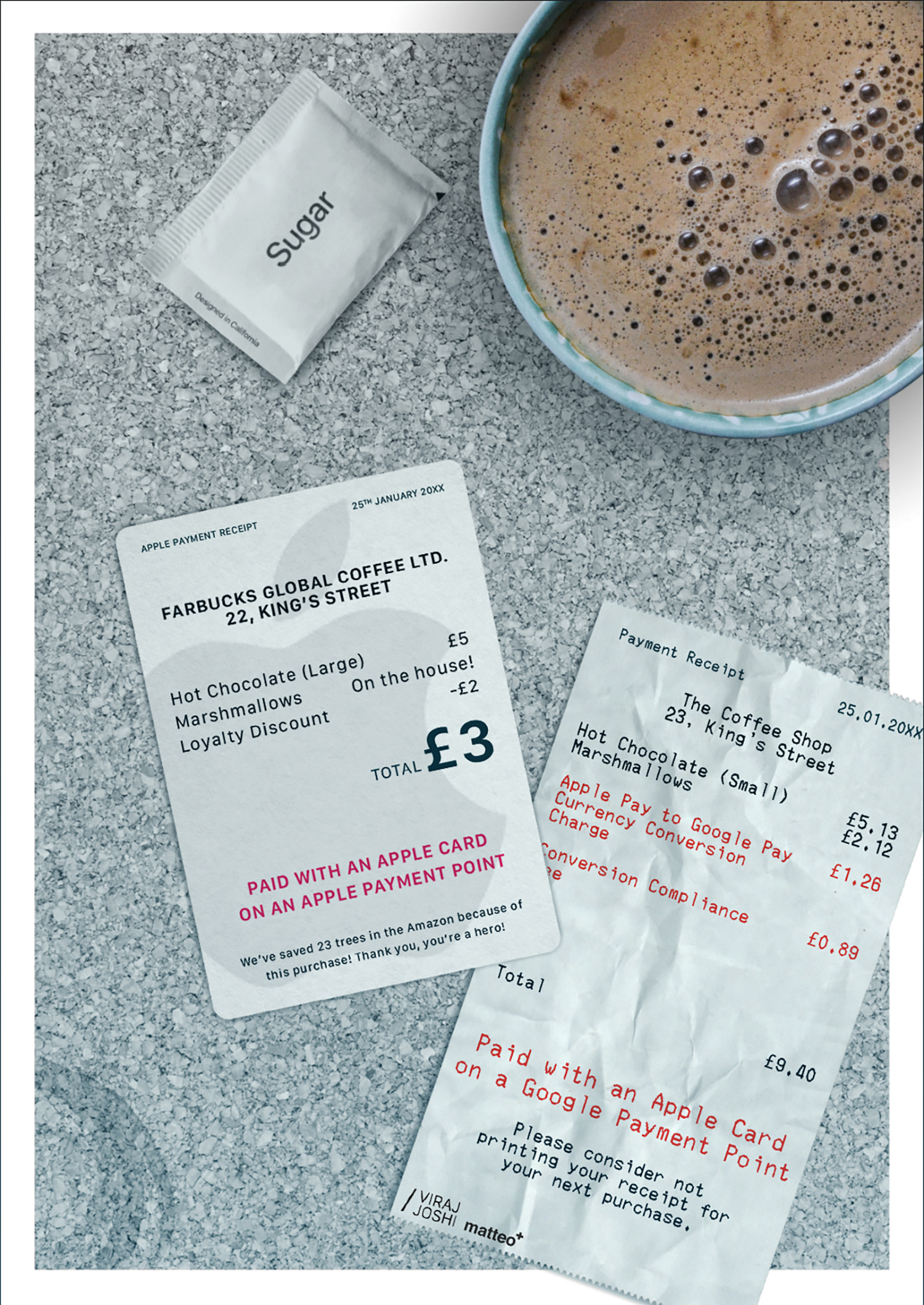 As the concept of money becomes more intangible and ambiguous than ever, big tech companies start making their way to this battlefield.
What happens when these global companies, and not national governments, own currencies? Might there be an exchange rate between Google and Apple money?
​​​​​​​
BROWSE POSTCARDS BY TOPIC