CRISPR Extreme Heat Protection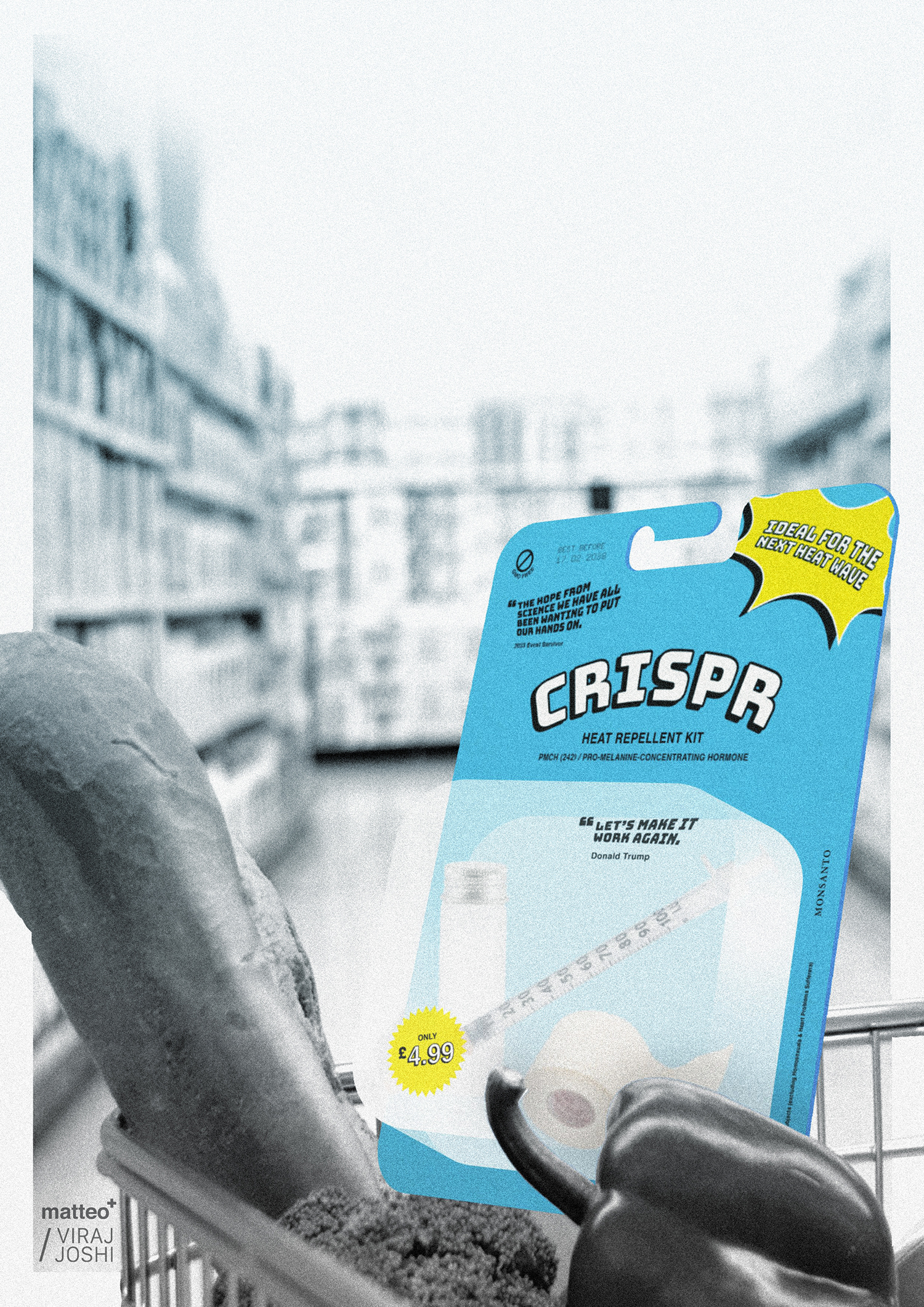 In a world where climate has sharply changed causing severely high temperatures, might we use techniques like CRISPR to bio-hack our way into saving our skins — quite literally?
A great technological achievement in the face of a massive ecological failing. Also, an easy way for corporations to earn money off a dire situation.
🔮

This postcard may have been prophetic

🔮
Postcard Created: Jan 2020
BROWSE POSTCARDS BY TOPIC